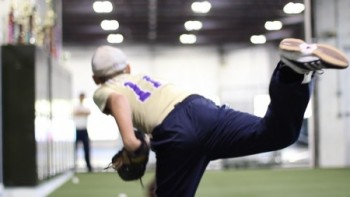 Baseball Batting Cages @ Brecksville meets all your instruction needs for boys and girls of all ages.  Our experienced instructors offer lessons in Pitching, Hitting, Catching and Fielding.  The turfed Instruction Area features pitching mounds as well as a hitting/fielding cage dedicated to meet all your instruction needs.
This location was the first baseball school in the Cleveland area offering instruction since 1992.  Coaches and Instructors have been teaching and coaching at this facility for more than twenty five years with many of their students going on to play high school, college and beyond while learning and enjoying the game.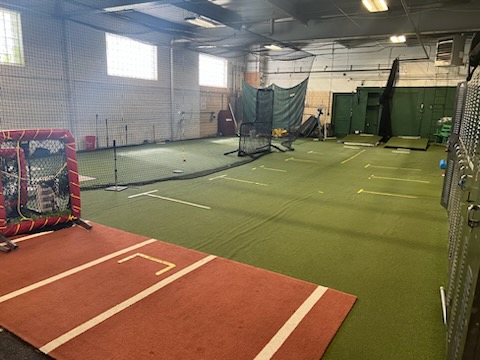 Not sure which coach is right for you?  Check out the Instructor "Bios" or give us a call today!
NOTE:  WHEN BOOKING YOUR FIRST LESSON, IT IS RECOMMENDED TO BOOK  A 60-MINUTE SESSION, AS THIS WILL ALLOW THE INSTRUCTOR ADEQUATE TIME TO PROPERLY EVALUATE THE STUDENT, BEGIN INSTRUCTION AND MAKE THEIR RECOMMENDATIONS FOR FUTURE LESSONS.  APPOINTMENTS MAY BE BOOKED NO LESS THAN 1-DAY IN ADVANCE.
Individual Lessons:
Single 30 minute lesson: $40 Single 60 minute lesson: $70  
Lesson Packages:
Half Pack: Ten (30) minute lessons: $325 (designed for under 11 yr.) Five Pack: Five (60) minute lessons: $325 Ten Pack: Ten (60) minute lessons: $625  
Group Lessons (by request only):
  Call for Pricing  (No less than 3-Day Advance Notice Required for All Group Lessons)  
(Lessons may be subject to changes, cancellations or reschedules)
PLEASE NOTE: OUR CANCELLATION POLICY IS 24 HOURS
Rain or Shine ~ Batting All the Time!
Online Payments