Juan Sanchez (Baseball and Softball)
Specialties: Fielding, Hitting and Base Running
Ages 7 – 20
Juan Sanchez, originally from Bejuma, Carabobo, Venezuela, has been part of the Toronto, Minnesota, and Milwaukee organizations from 2006-2012, accumulating 442 hits in 7 seasons of affiliated ball and playing as high as the AAA level with the Milwaukee Brewers organization. Juan played for the Lake Erie Crushers from 2013-2015 piling up 261 hits in his Frontier League career. The 2016 season Juan played for the Texas Airhogs in the American Association (AA) hitting a career high 11 homeruns, 51 RBI's, and 100 hits in 98 games. Juan's career averages include a .932 fielding percentage and a career batting average of .249 in 947 games. Juan had a career season high 20 stolen bases as a member of the Minnesota Twins organization in 2007. Juan and his wife, Reema, and daughter reside in the Cleveland area.
Mike Mancuso (Baseball)
Specialties: Pitching
Ages 8 – High School
Mike Mancuso
brings experience from both a playing and teaching level. A 2011 graduate of Brecksville-Broadview Heights High School and 2016 University of Georgia graduate in the Southeast Conference ("SEC"). He began his professional career in the Chicago White Sox organization in 2016. Mike got his start as a young pitcher taking lessons at this Brecksville facility from veteran instructor Dave Bocanelli. He was recruited by then Kent State Head Coach Scott Stricklin, but chose to be a Georgia Bulldog facing the tough hitters of the SEC. Mike continued to learn a lot about pitching from Coach Fred Corral, and ironically Scott Stricklin became the Head Coach at Georgia where Mike finished his successful college career. In the fall of 2016 Mike began teaching pitching to young players at the Baseball Batting Cages@Brecksville and is currently available for instruction after school and on the weekends.
Josh Barsa (Baseball and Softball)
Specialities: Catching
Ages 8 – High School
Josh Barsa is a native of Parma and has assisted with instruction and coaching at Baseball Batting Cages @ Brecksville since 2015 under coaches Dave Bocanelli, Juan Sanchez, and Mike Mancuso. Josh was the catcher at Padua Franciscan from 2012 – 2014 under coach Bocanelli and is now coaching in the Fielder's Choice baseball program. Josh is enthusiastic in developing players with proper catching skills to take their game to the next level.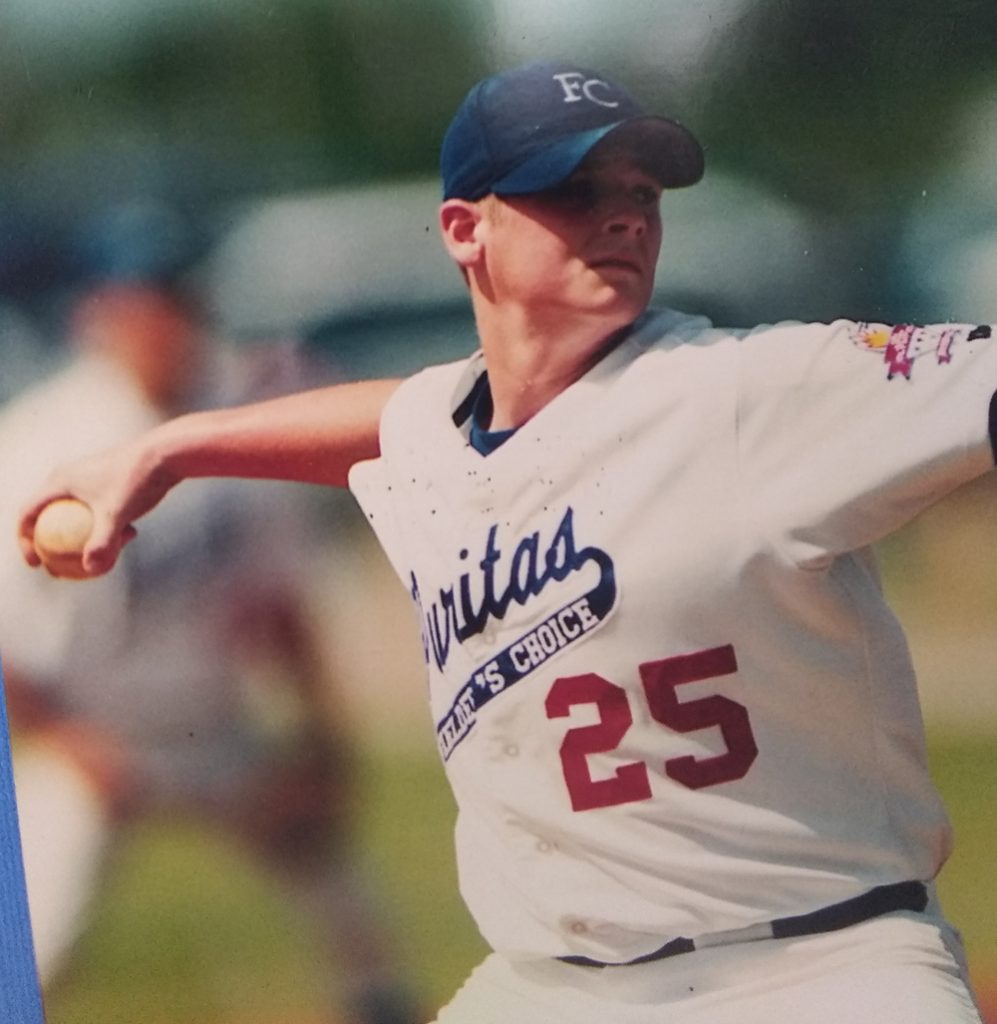 Clint Nageotte
Specialties: Pitching (Baseball)
Ages: All Ages
Clint Nageotte spent 12 years as a professional pitcher including parts of three seasons in the Major Leagues with the Seattle Mariners. In 1999, Clint was the USA Today's Ohio High School Player of the Year, drafted in the 5th round from Brooklyn High School. In 2001, Clint led all Minor League Baseball in strikeouts, compiling over 200 that season. He was named to numerous Minor League All Star games and was chosen to participate in the Major League Futures Game for the Games Elite prospects in 2003. In his youth, Clint played for Fielder's Choice Baseball where he learned to pitch by the legendary Dave Bocanelli right here at the Baseball Batting Cages at Brecksville. Clint has been giving pitching instruction to all ages from 8 years old to current Professional Pitchers and coached amateur baseball for the last 7 years.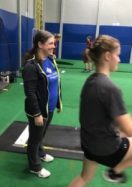 Bridget Ebenger-Balla
Specialties: Girls Fastpitch Pitching
Ages: 8 – 18
Coach Bridget
Coach Bridget grew up playing softball including three trips to the annual ASA National Softball tournament and as a 4 year starter at Magnificat High School. She learned to pitch from Ray Walton, father and pitching coach to Brunswick Division III State Champion and Cleveland State pitching legend, Pam Walton. After graduating from Magnificat, Bridget declined a preferred walk-on spot to Cleveland State University's Division I softball team and instead accepted a scholarship to play Division I women's tennis at Cleveland State. Her knowledge of softball and tennis, both explosive power sports, brings a unique perspective to her coaching. Bridget is a certified instructor with Tincher Pitching, founded by Denny Tincher, father and pitching coach to former Virginia Tech and Akron Racers pitcher, Angela Tincher and South Alabama pitcher Abby Tincher. Tincher is an international organization of pitching instructors with a philosophy focused on biomechanics, body movement, patterns and the mental aspect of pitching. In addition to private instruction (Velocity Softball), Bridget is the current pitching coach for Lorain County Community College under the direction of Head Coach Bill Matthews, former varsity pitching coach for Rocky River high School, and volunteers with Rocky River Fastpitch Softball Association.